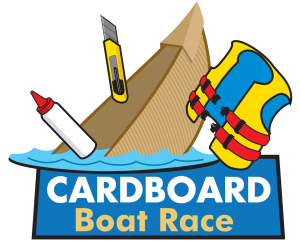 ---
Teams of four students in Grade 10, 11 and 12, (from the same school) will design and construct a boat and participate in both a boat race and a weight challenge in a pool.
Armed with cardboard, duct tape and a few other odds and ends, students use skill and ingenuity to transform these materials into a vessel for the water. Not only does their "boat" need to be quick, but it must be capable of carrying passengers as well.
Boats are judged on design, quality of construction, team-work/organization, safety/cleanliness, visual appeal, speed and weight capacity. Each race and weight challenge is timed and recorded by a panel of judges.
The experience helps develop new skills, in addition to strengthening leadership, teamwork and problem solving ability.
Cardboard Boat Race - TBA
17th Wing Fitness and Recreation Centre
680 Whytewold Road (St. James)
Winnipeg, MB